Throughout the last few months of 2018, we had the opportunity to work with Staverton – a British designer & manufacturer of office furniture – on a café refurbishment. The aim was to breathe new life into the café; modernize it and ultimately create a fun colourful atmosphere where people can relax and enjoy cup of coffee!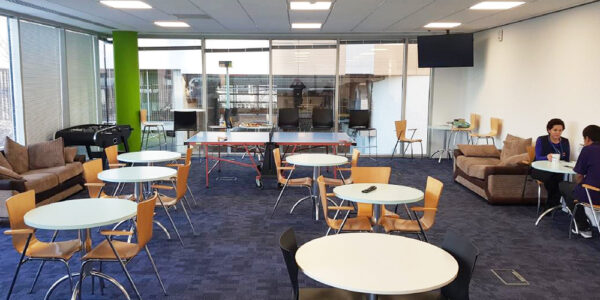 The café currently
The key to transforming this space was not through extreme layout changes but rather in the finer details. One change was to remove the sofas with their backs to the windows and instead introduce bold banquette seating to utilize the natural light and create an area for informal meetings and dining. A new high back sofa unit with coffee tables and stools were included to create a space to lounge and gossip with friends. The white circular tables and wooden chairs were swapped out for square tables that burst with colour to create a striking contrast against the modern black chairs.
New seating area
For those who aren't keen on completely changing the layout of their space but would like to make it feel new again, focus on the small details. New flooring, contrasting colours and thought-provoking decals can create an attractive room while retaining that familiar layout you always loved.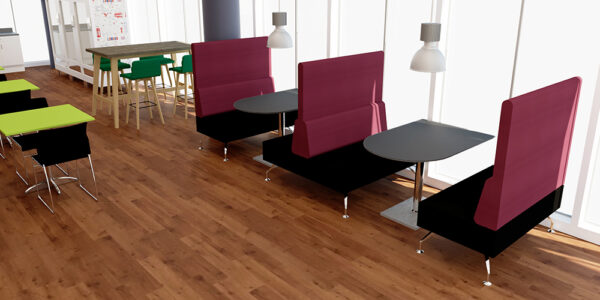 New seating area
We thoroughly enjoyed working on this project and producing the high-quality renders to show off the new décor. We can provide clients with the visualisation tools they need to suit any project; from sketchy views to photorealistic renders.
Make sure to visit https://www.dianebutterworth.com/services/ for a full run down of our services and get in contact today to find out what we can do for you.