Brief –
mobyle is a new office furniture designer, fabricator & supplier, offering mobile workplace furniture to forward-thinking companies.
Their concept comes at a time when the workplace requires a pivot away from the norm, adapting to the new work-environment we live in. Office space will no longer be used in the same way every day, requiring mobility and flexibility to adapt to multiple purposes.
The team at mobyle asked us to create two images, both utilising the same footprint and furniture, to show how easily yet dramatically a layout can change an open-plan space. We designed a model that showed both a typical hot-desk style layout and a flexible mobile office-of-the-future.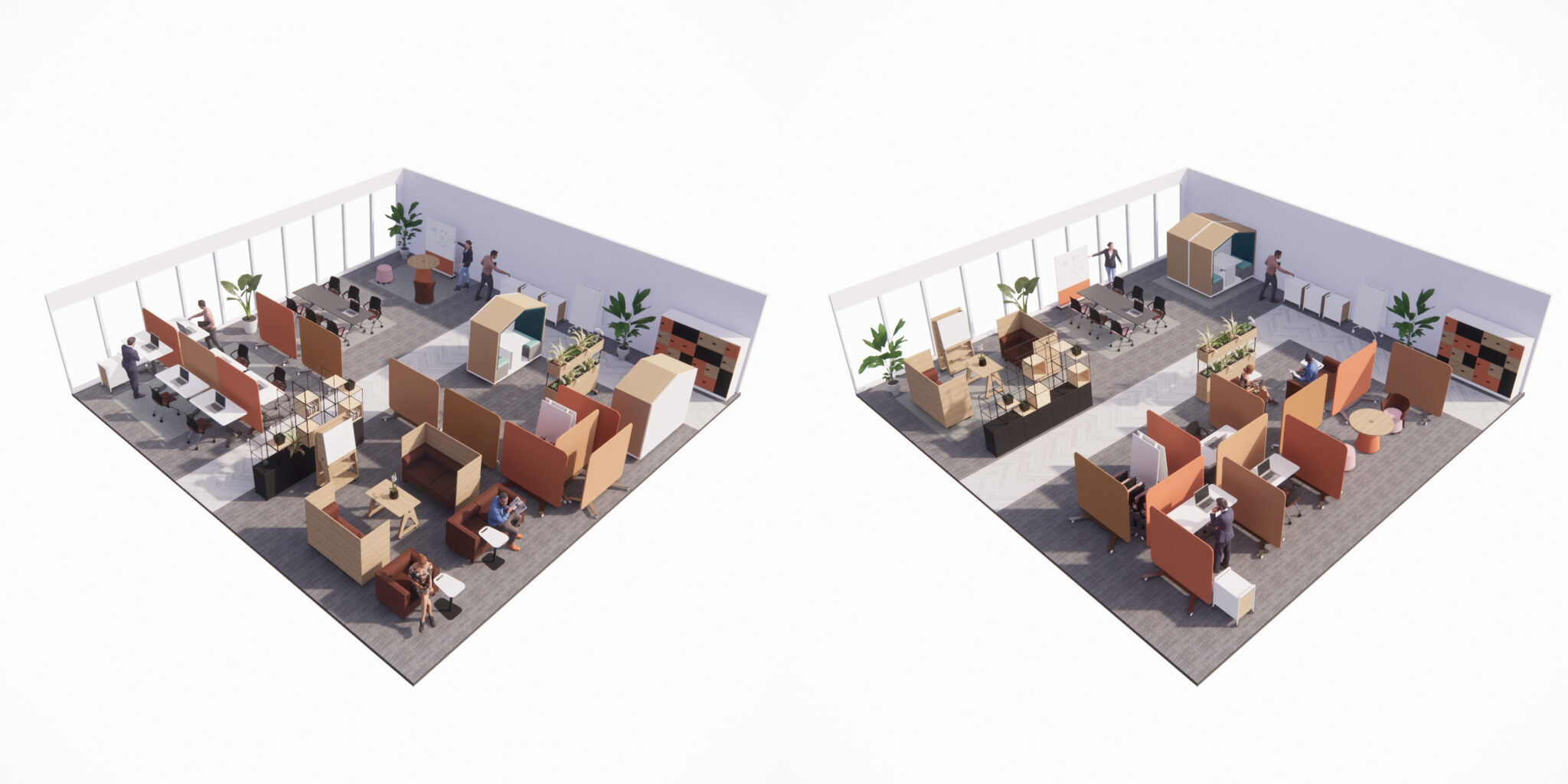 Process –
It was important to make sure the images we created kept the many variables as static as possible – no toying with lighting or angles, to show how a very different workplace environment can be created by simply changing the layout.
As part of the project, mobyle required several single-product studio renders plus basic scene arrangement for their product guide – used to explain the concept and sell individual products.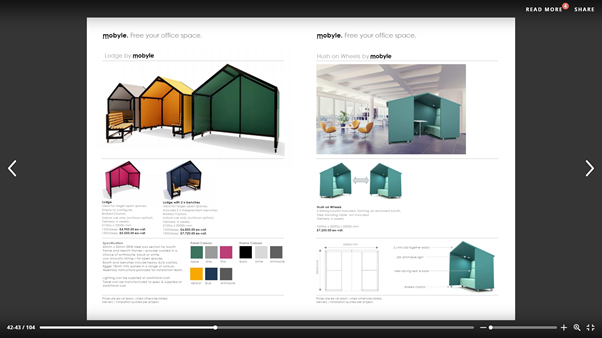 Results –
The result was a collection of images that were not only affordable within the client's budget – but enabled the concept to be explained visually, allowing for a smooth introduction to consumers.
It was a pleasure working with Diane and her team on this project. She immediately grasped the concept and interpreted my requirements. She even offered great advice and suggestions. I'm really happy with the results – I love the general office scenes which really gets my message across, and the individual renders were produced quickly and within budget. As mobyle – and my ideas – continue to develop, it's good to know that Diane will be part of the support team going forward. Edwin Fidler, Director