Are you looking to inject inspiration and calm into a study room? Do you need to increase the headcount of a common room but don't want it to feel overcrowded? Want to add a splash of colour and a flexible working zone in an outdated library? With our design experience, and our space planning and 3D visualisation process, we will help you to maximise your educational space to its full potential.
Brief
We were commissioned by an academy school to transform a long outdated corridor into a multi-functional media plaza. The space needed to be suitable for all ages, inspire the students, and support creativity and collaboration. Crafting an environment with practical and semantic aspects is an exciting challenge from a space planning perspective, and we were thrilled to be brought on board.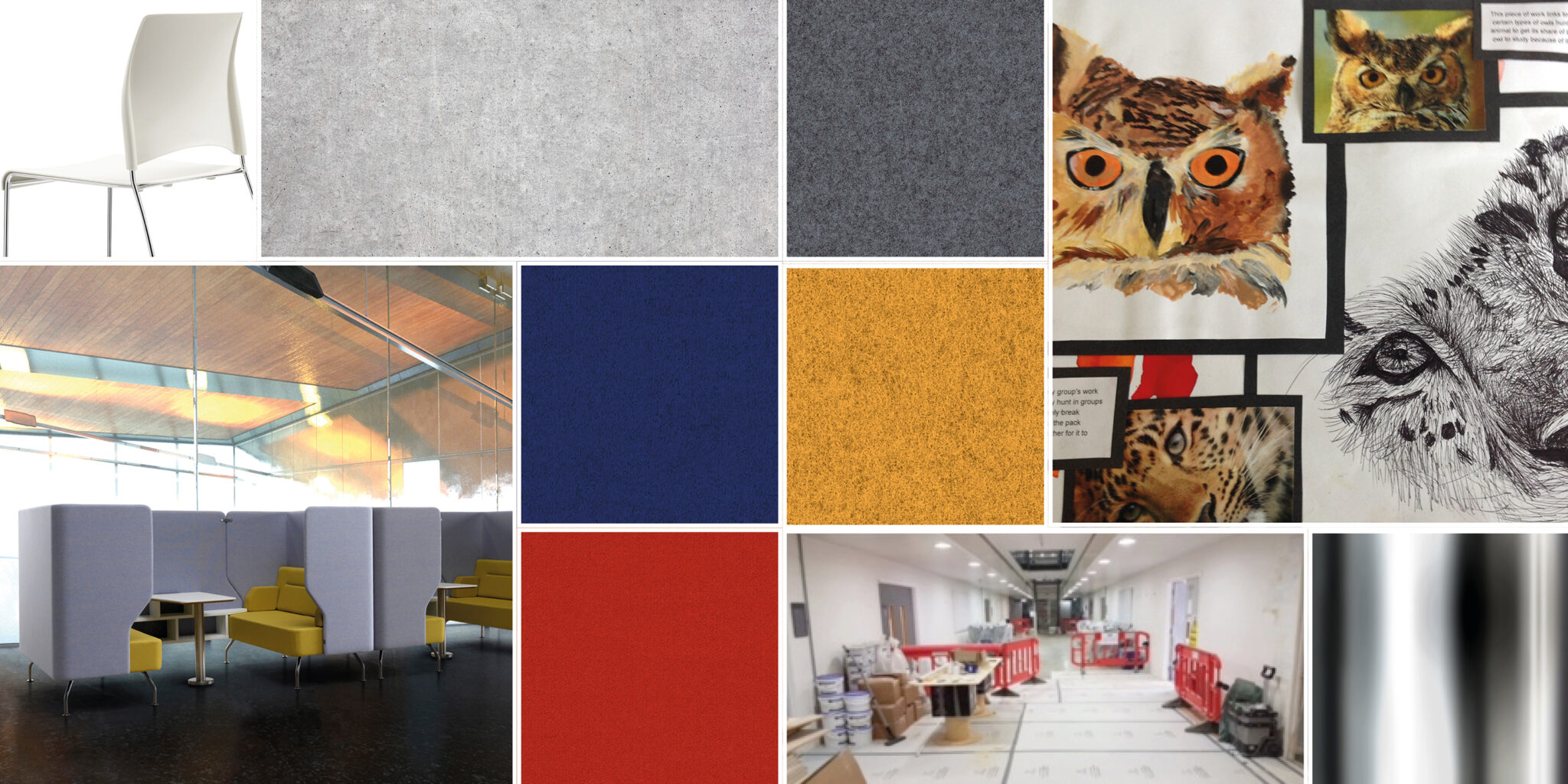 2. Plan & Design
A combination of high benches, low tables and acoustic booths were used to produce a dynamic space. Furniture items were spread out along the corridor to encourage a clean environment, and bright fabric finishes used to attract pupils to use the area. The bright colours and artwork stand out within the space, but don't detract from the relaxed and productive environment.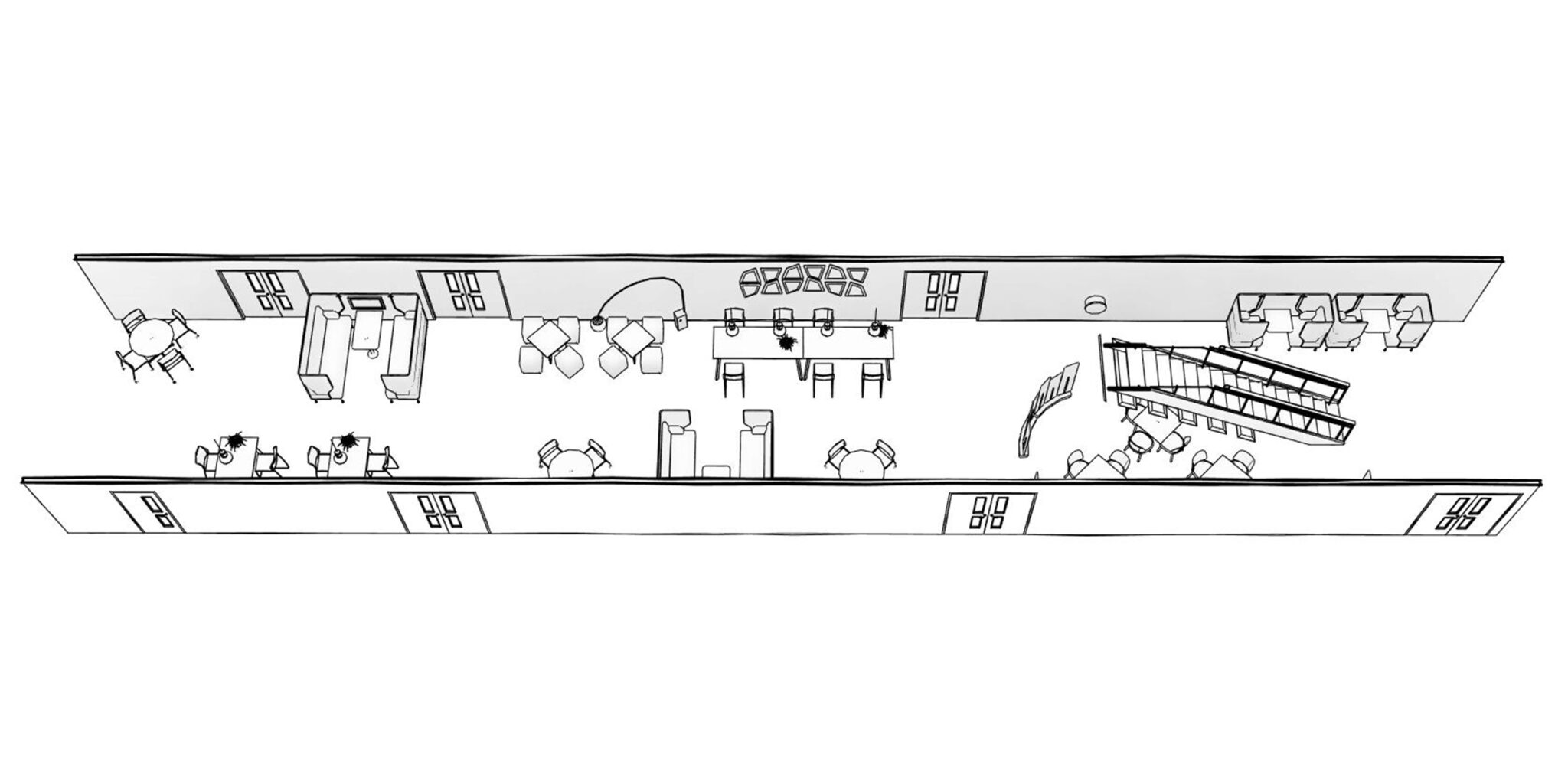 3. Present
A walkthrough was created to present to the school board at the grand opening. This demonstrated the vision proposed alongside the final project outcome; the likeness highlighted the success of the design process; holding the concept of space planning at the forefront of our design choices.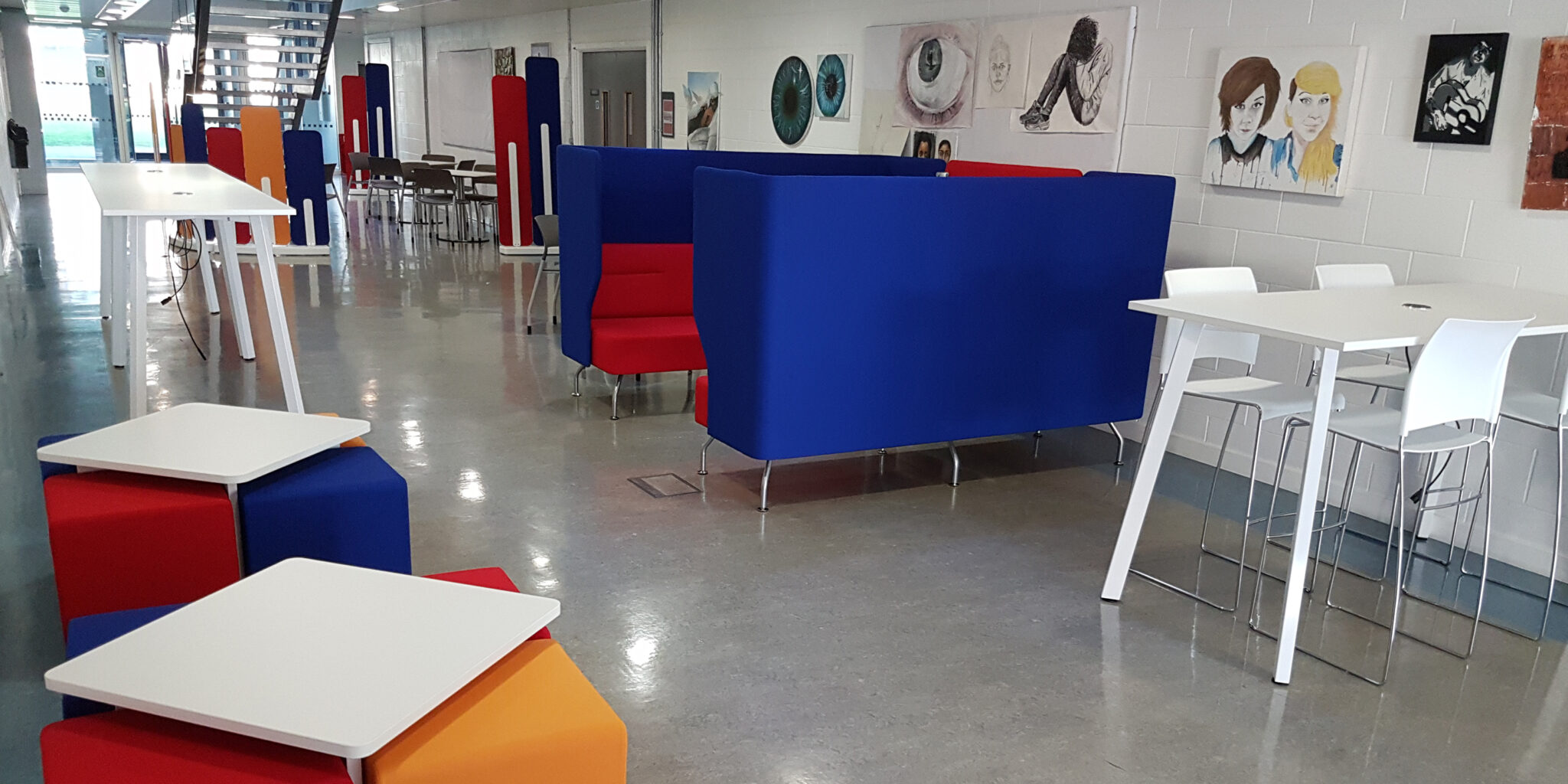 If you'd like to talk to us about space planning and how it can revolutionise your workplace, get in touch via our contact page, or visit our LinkedIn.