The world we live in today faces rapid movement of permanent change which is evident in the design, manufacturing, and marketing of the office furniture industry. Computer Aided Design (CAD) has taken huge evolutionary leaps in the last 20-30 years which has altered the way we think and see the world.
The use of CAD has been incorporated by furniture designers in developing exceptional designs for potential clients. It is such a valued skill that CAD technology is an avenue that must be explored by students interested in a furniture making career. This modern revolution continues to improve the accuracy of furniture pieces designed for office spaces, helping to provide longevity in this throwaway society.
Creativity, Precision and Maximisation
Computer drafting applications provide furniture designers the opportunity to create and collaborate with other furniture makers. The extensive collaboration available on cloud platforms supports the sharing of design ideas that can bring something unique to an office environment. The use of 3D modelling software, such as SolidWorks, Revit Architecture, and SketchUp, give you the ability to incorporate accurate dimensioning and add material finishes to enhance the beauty of a design. Having the resources to measure an office space and convert it into a digital room improves the overall layout. Furniture models can be imported, adjusted and edited into bespoke products, when necessary, to provide flexibility and maximise a space, thus producing an inspiring atmosphere suitable for the user's needs.
Presentation
The uses of CAD when presenting furniture designs to prospective clients are endless! Having the ability to show multiple views on one screen is a great way for customers to see every angle in one go, allowing a complete 360° visual. Furniture models can be arranged in different configurations live in front of the audience to show how they can be manipulated for a certain area. Photorealistic rendering gives you the ability to add fancy backgrounds and scene images to bring the furniture to life without the need for the physical products and costly studio space. In addition to rendered images, Virtual Reality seems to have taken the world by storm – if you haven't heard of VR yet…where have you been hiding all this time? VR goggles are a fantastic futuristic way of viewing an entire office environment literally through a pair of goggles! You can move around a computer-generated replica of your office, view the furniture in your specified material finishes, and virtually 'see' your new space before you purchase any products.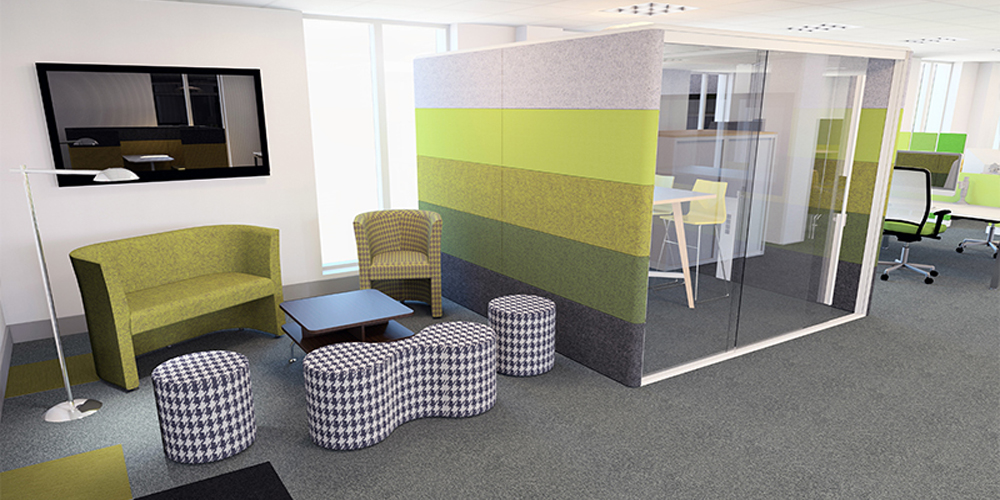 Time
Drawing boards used to be the only way for designers to articulate their design proposals. Many hours, days, and weeks, were spent exploring ideas and developing concepts until the product had been finalised. Nowadays, work that would have taken a week, can now be produced using a computer in a couple of hours. Playing around with design tweaks and changing colours is just a few clicks away. The general concept of a design, the ideas stage, will naturally still take a similar amount of time. However, using CAD for the digital construction of a product, speeds up the entire process. When a shorter amount of time is spent designing and analysing a product, it is quite clear this would influence both the cost and bringing your product to market quicker. Nevertheless, let's not completely disregard drawing boards! There is still something very special about physically drawing with a pencil and paper that a mouse and screen will never quite understand! Do people still appreciate the beauty and intricacy of hand drawn designs?
Cost
Not only does computer software reduce the amount of time spent on one design thus reducing the overall cost but it also reduces the amount of wasted materials. The beauty of creating a virtual prototype, means absolutely no materials have been used in making a mock-up of the product before it is finalised. CAD programs can now automatically calculate the exact amount of materials needed to manufacture an item – granted, a bit of mathematical skill is involved to set up the correct calculation formula but once this is done, Bob's your uncle… Another fantastic advantage of virtual prototypes is they can be tested through simulations. Digital simulation programs can apply force on the surface of the furniture to see how it will react to human weight or how much other equipment can be kept on top of the product.
Longevity
Once you have a CAD file of your furniture piece it can be used for years to come. The beauty of CAD is that it doesn't have to only apply to new furniture. Everybody can appreciate the natural beauty of furniture designed 50+ years ago but these can go out of fashion or they are used as a feature piece in a room, or sometimes even turned into a 'sculpture' for others to gawp at in exhibitions. We were recently commissioned by Race Furniture to turn their physical products into Revit Families. Their first product was launched in 1946 and I bet engineer Noel Jordan and designer Ernest Race never imagined their pieces would be transformed into digital models! However, with the current technological advancements changing the way we live and see the world, furniture really does need to be readily available in a digital format for it to survive another 50+ years.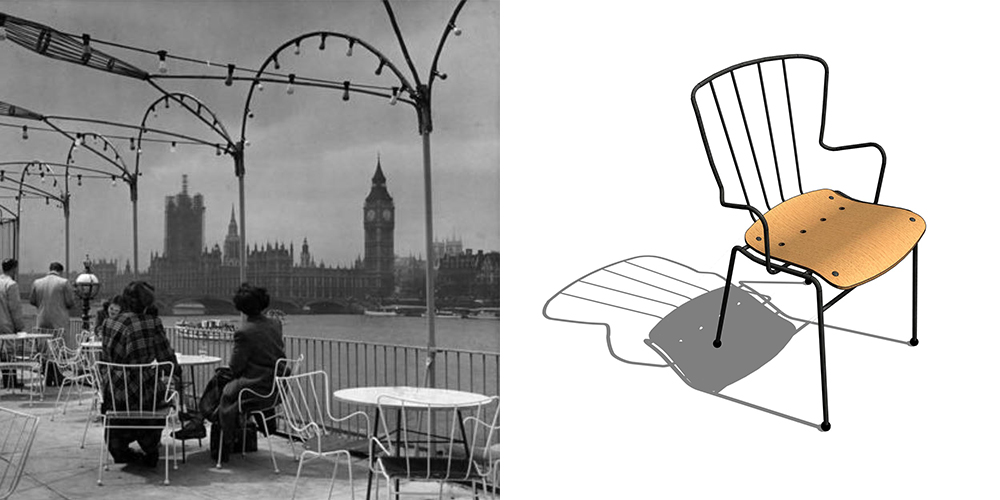 Race Furniture Revit Families are available to download for free here
Conclusion
The amount of technology we have at our disposal today is astounding! Not only has it changed the way we complete certain tasks, but it has also altered our expectations. Due to the efficiency of our mobile devices, high-quality software programs, and online sharing platforms, clients expect fast solutions and almost instantaneous updates…of which, we are proud to deliver! There are many advantages and disadvantages when it comes to using technology in general day-to-day life, however, when it comes to furniture design and manufacturing, we believe the advantages tend to outweigh the bad.