BIM Model for Raised Access Flooring
Following fundamental component 'rules' to generate a life-like model for clash detection, extracting fit-out drawings, and functioning as a trustworthy and reliable source of information and guidance at handover.
Who we helped
Our client provides a full range of services across the design, manufacture, and installation of raised access floors to accommodate cabling and other essential building services conduits between the surfaces used in offices every day and the concrete slab floor of the structure underneath.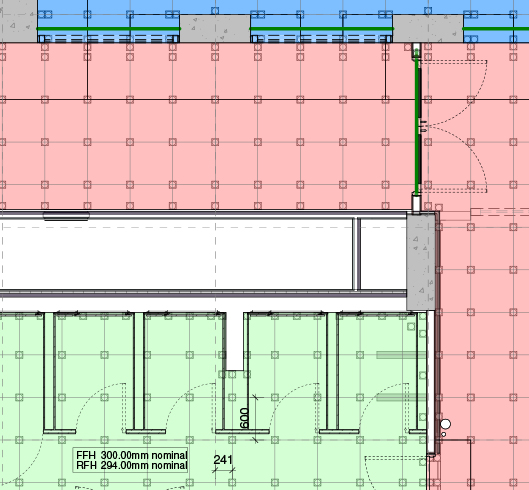 The challenge
The client is at a mature stage in its digital transformation journey and has long embraced Building Information Modelling (BIM) principles and practices. Their requirement was for an external specialist to augment its internal team's capabilities and extend its ability to handle an ever-increasing workload.
They were looking at digital content specialists with proven expertise in the construction industry, and an in-depth understanding of the many factors that make BIM collaboration possible, with a focus on producing technical drawings from the model. They chose Diane Butterworth Ltd.
Our solution: A model of perfection
Challenges arise during modelling for raised access flooring due to the sum of pedestals involved to support the finished floor level. The accurate placement of the pedestals requires precise attention to detail when considering appropriate pathways between them for cabling and building services pipework and trunking.
The client had to be confident that we could supply millimetre-perfect technical drawings and 3D models that could progress through the project smoothly. These models were used to support other trades in defining the placement of their components.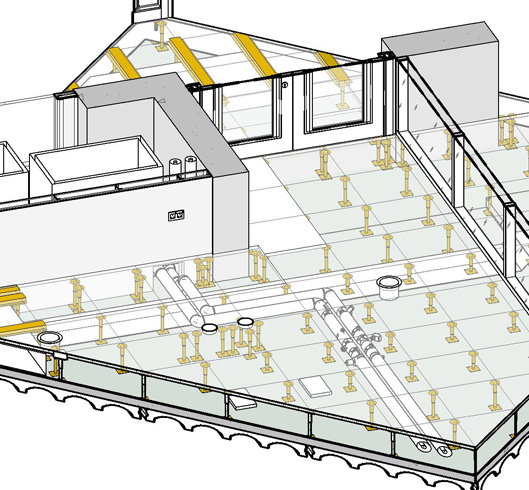 Diane Butterworth came through on all fronts. From the minute I started working with them, it felt just right. I felt confident that we'd get what we wanted, and we did.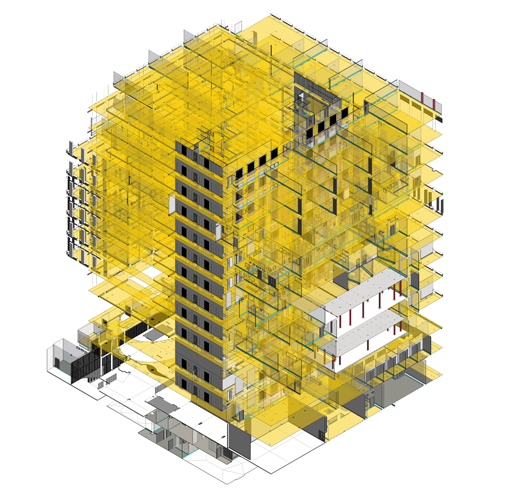 The outcomes: Seamless, effortless, stressless
We developed both the technical drawing and a BIM model – to supply to the architects and MEP specialists – that would serve as a 100% reliable basis for clash detection. An important consideration in projects of such a complex nature is that we work closely with the client.
It was essential for us to fully understand our client's products, become part of their team, and embrace how the flooring system is installed. In understanding each component's fundamental 'rules', we produced a life-like model that could be used for clash detection, extracting fit-out drawings, and function as a trustworthy, reliable source of information and guidance at handover.