Building Information Modelling for Morley's
Brief
Hatch End School in Harrow wanted to build an extension on the school to act as a multi-purpose sixth form building. Morley's Office Furniture had secured the furniture contract and was required to work in collaboration with Keir Construction to produce a series of layouts and submit a BIM model. The project needed to be completed before the new school year began, so staying on schedule was crucial.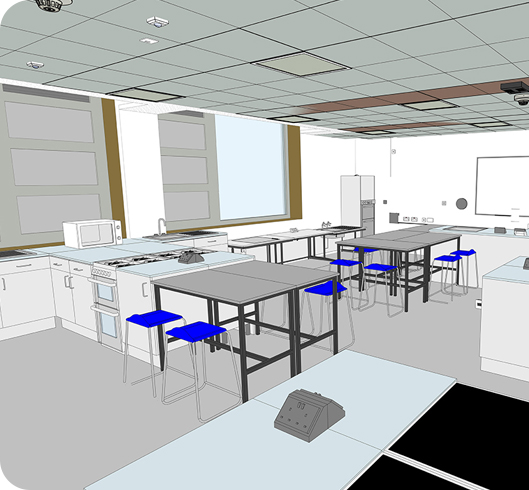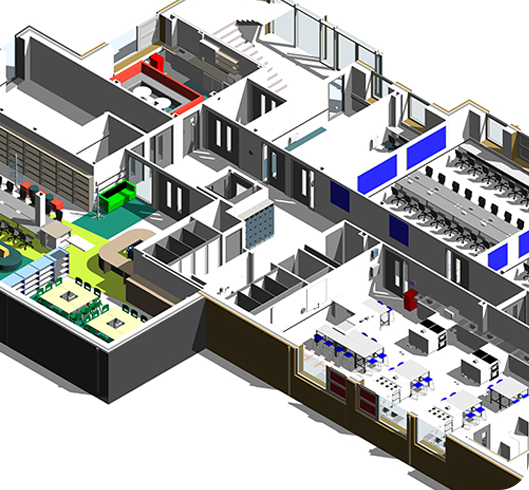 Process
Due to the variety of rooms required, such as a library, ICT, and food technology rooms, the furniture was a mixture of fixed and loose products. Each item needed to be digitally sourced or modelled with the correct industry data and accurate digital footprint; Diane Butterworth Ltd was brought onto the project to produce these. The BIM model was vital for creating precise floor layouts, elevation views, and furniture schedules ahead of installation.
Having access to a team with the skills and knowledge of creating a BIM model was essential to us initially securing the furniture contract with Keir Construction; who were the managing contractors. The Diane Butterworth Ltd team took all responsibility for producing the relevant drawings and collaborating with the contractor during the 20-week project. We are extremely happy with their service and felt informed throughout.
Adam Smith
Head of Sales, Morley's