One Thousand!
We are celebrating our partnership with VERCO and completing the 1000th project.
Who we helped
VERCO is one of Britain's leading office furniture designers and manufacturers. Established in 1912 and located in the heart of the Chiltern Hills, Verco has grown on the same site ever since.
Today, VERCO occupies over 50,000 square metres of covered production space and is one of the UK's largest office seating manufacturers. Meanwhile, VERCO designed chairs have been produced in France, Australia and the United States. All deliveries to the UK mainland are made by VERCO's fleet of vehicles to a network of regional distributors experienced in providing a truly local service.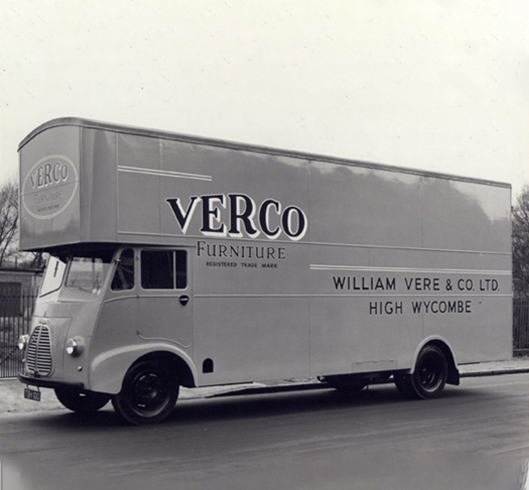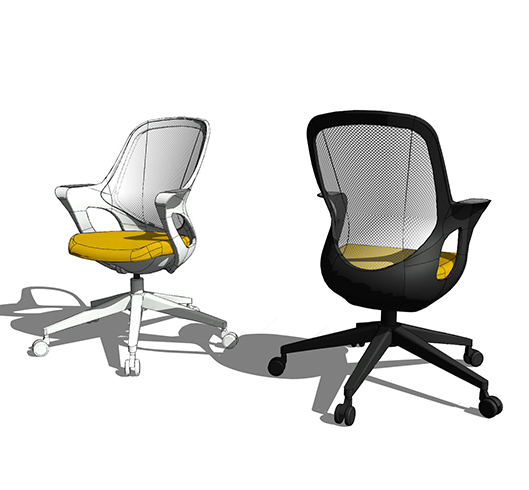 The challenge
In 2015 VERCO came to us to create a comprehensive Library of Revit Family for their product offering. On successfully updating their resources to include the majority of their catalogue as digital files, it became an ongoing task in supporting them in maintaining this, creating new files as new products were launched.
With VERCO's Revit Family library to hand, their first space plan from us was born. We approach each brief with no preconceived notions about possible layouts but with a determination to ensure optimum use of space to reflect the style and culture of the clients' company.
Our offering includes 2D layouts for either technical information or presented in colour for use as a graphic presentation, 3D rendering that reflects a physical office environment and walkthroughs for an added experience.
Five Years
Four hundred Revit Families
One Thousand Projects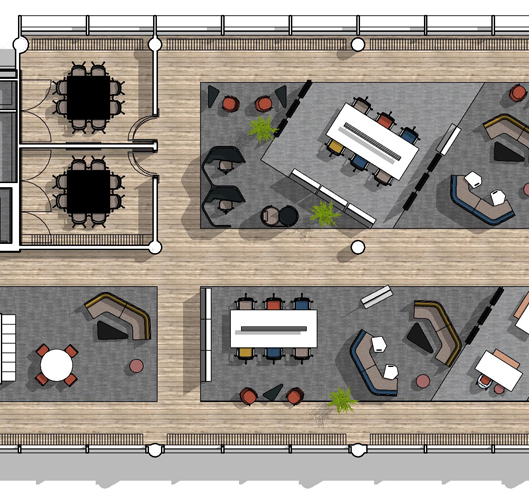 Our solution
While a large part of space planning is about the technical capability of creating 2D layouts and 3D models, We fully understand the importance of the speed and efficiency of our service. Visualisation and walk-thoughts enable clients to "try before they buy effectively" only succeed if presented within a competitive timeframe.
Seamless service
Our relationship doesn't end with the sales team, as it is common for us to communicate with their dealers and direct customers to ensure a project brief is translated correctly.
Our service is featured on the space planning section of VERCO's website. Our role is to ensure seamless delivery of the design part of VERCO's service commitment, as stated on their site: "We will design and produce your bespoke office furniture specially for your work environment".
The fact that our relationship with the Diane Butterworth team has been running for over five years is an excellent testament to the trust we put in them and the reliance we have on them. They're integral to how we operate, and I have received great feedback from our clients regarding the quality of the models. I believe these have given us a competitive edge in the business.
We now use all their space planning and 3D visualisation services – these are proving to be very cost-effective and, more critically, always of very high standards.
Jeff Roberts
Finance Director
The outcomes
One Thousand! That is how many projects we have completed for VERCO within our five years of working together. These have varied from quick feasible layouts, product renders and entire office interior and fit-out designs.
We have experience working for a range of their end clients, from major corporates to the public sector, and even a project for Buckingham Palace.
Diane Butterworth Ltd has effectively become part of the VERCO team, working directly with VERCO's sales team and delivering design concepts within our standard turnaround time of three days.
We are proud of the volume of interior renders we have created whilst supporting the team; these images are continually used to showcase what VERCO can offer as a furniture solution and design service.