Revit Families bring the office to life
New Design Group responds to the new way of working
Who we helped
New Design Group firmly believes in the concept of furniture that facilitates, promotes, and enhances human interaction; that the office of the future will be rooted in the value of human creativity: "The ideas that flow, those genius moments that only happen when humans come together unencumbered by broadband width or the clutter of the spare room".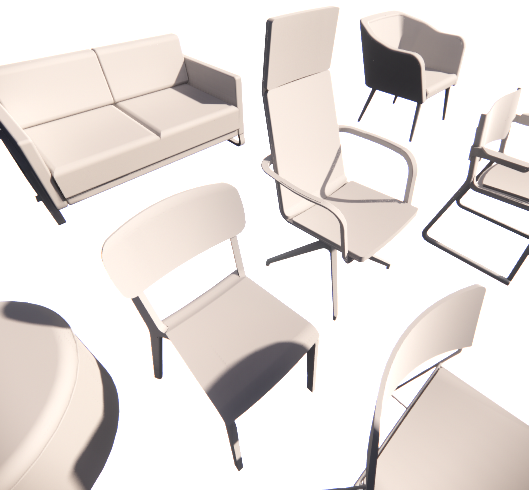 The challenge
There is no doubt that offices – and how they are designed, equipped, and furnished – are going through a transitionary stage. New behaviours and innovative approaches are increasingly adopted in light of the impact the pandemic had on how we all work today.
Companies are looking for fresh ideas around the workplace. At the same time, they are looking to access and view digital assets, and gain as deep an understanding of the benefits, style, and appeal of these ideas, in a digital way. It's easier, faster, and more in line with digital visualisation techniques than the traditional ways of gathering brochures, embarking on detailed research, and attending endless meetings.
A 'quick look' now leads more directly to a swifter sale than it has ever done before. Revit Families sits at the intersection of the changing workplace and the 'drag and drop' ease of realising its possibilities. New Design Group saw the potential and asked Diane Butterworth Ltd to help them harness it.
Our solution
Architects, interior designers, specifiers, and furniture resellers are becoming ever-more aware of how Revit Families enable them to explore more options in less time. They are comfortable using BIM objects as integral, and increasingly available, elements of their own design processes.
BIM object libraries and stores can offer in seconds a process that may otherwise have taken weeks to complete. New Design Group needed a firm presence wherever its customers may go looking; such a requirement being critical to nurturing sales interest given the broad selection of ranges that New Design Group has available.
The outcomes
Drag | Drop | Design | Delight
More than 20 ranges within New Design Group's portfolio is now digitally, rapidly, accessible to any professional anywhere, focussed on creating the new workplace in the new way.
The Diane Butterworth team set about creating BIM families for 20 ranges – equating to hundreds of individual items – within the New Design Group's extensive portfolio. With an initial design phase, we demonstrated how the products would be presented and what the necessary digital files would be to provide interested parties with all the information they may require to use the BIM objects and evaluate the specifications. With this starter phase complete, our team finished the entire project within the client's specified timeframe.
The journey continues; New Design Group models also feature on our website as a downloadable resource, a facility our clients are using more and more. It gets the coverage, generates the interest, and it's free.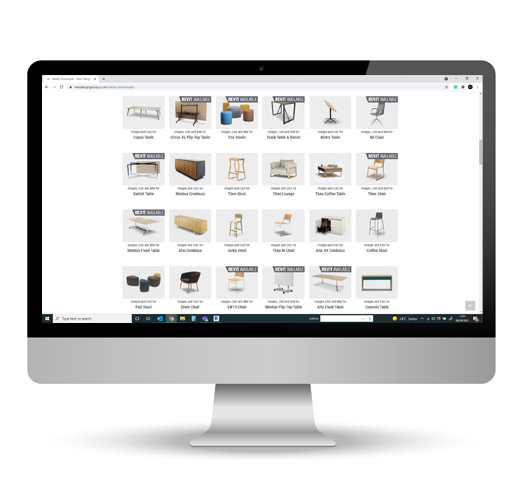 We have worked with Diane Butterworth Ltd for several years and they have consistently provided a highly professional and efficient service. They are very easy to do business with and we highly recommend them. Having Revit families makes it easier for our clients to specify our furniture and incorporate it into their space planning, which leads to more sales.
Gary Brant
Commercial & Marketing Manager, New Design Group.